Heiße Cosplay-Girls: Diese Mädels verdrehen allen Männern den Kopf
Taffe Mädels und originelle Kostüme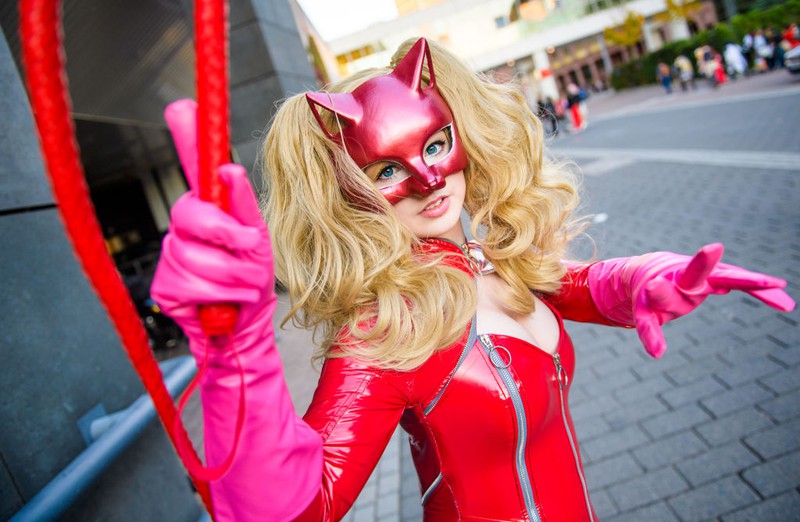 Cosplay hat seine Wurzeln ursprünglich in Japan, doch spätestens seit die Manga- und Anime-Welle in den 1990er Jahren auch die USA und Europa erreicht hat, ist auch bei uns das Cosplay-Fieber ausgebrochen. Dabei geht es einerseits darum, einen 'Character' durch Kostüm, Maske und Accessoires zu verkörpern, andererseits gilt es jedoch auch, das Verhalten der Figur möglichst gut zu imitieren. Das bedarf nicht nur einer Menge Vorbereitung und finanziellem Investment, sondern auch ganz schön viel Kreativität.
Dass sich dieser Aufwand jedoch auszahlt, zeigen dir die folgenden Cosplay-Girls in ihren coolsten Kostümen – da werden garantiert auch deine Knie weich:
Adami Langley als 'Red Sonja'
Die Brasilianerin zählt auf Instagram unglaubliche 135.000 Follower – angesichts dieser Bilder ist das jedoch kein Wunder. Hier verkörpert sie die rachelustige Red Sonja aus dem gleichnamigen Film von 1985.
Jannet als 'Satsuki'
375.000 Fans folgen der schönen Jannet alias jannetincosplay auf Instagram – Tendenz steigend. Hier verkörpert die Russin übrigens Satsuki aus der japanischen Serie Kill la Kill.
Raquel Sparrow als 'Black Widow'
In ihrer Instagram-Bio nennt sich Raquel selbst einen "friendly neighbourhood weirdo" – wir finden sie als Black Widow Double aber eher hot als weird – und rund 42.000 Abonnenten stimmen uns zu!
Verônica Bochi als 'Thor'
Verônica ist eine Hobby-Cosplayerin, die aber immerhin rund 23.000 Instagram-Fans für sich begeistern kann. Besonders ihr Thor Cosplay hat es uns angetan – aber auch alle weiteren sind absolut sehenswert!
Kate Smirnova als 'Mera'
Mera aus Aquaman ist ein beliebter Cosplay-Character – hier wird er von Kate Smirnova verkörpert, einer russischen Cosplayerin mit etwa 55.000 Instagram-Abos!
Kirstin als 'Domino'
Fast 78.000 Fans verfolgen Kirstins alias armoredheartcosplay's Verwandlungen auf Instagram. Hier sehen wir sie als Domino – eine Figur, die dir sicherlich aus dem Film Deadpool 2 bekannt ist.
Tina Rybakova als Lara Croft
Auf ihrem Instagram-Account widmet sich die Russin zwei ihrer größten Hobbys: Reisen und Cosplayen. Sehr beliebt bei ihren 26,4k Abonnenten: Lara Croft aus Shadow of the Tom Raider.
Belle als Fury Rona
Bella alias lucidbelle hat 28.000 Abonnenten auf Instagram. Vainglory-Fans erkennen natürlich sofort, dass die schöne Belle hier 'Jury' Rona nachstellt – doch auch alle anderen sehen sie sich in diesem Kostüm gerne an ...
Jessica Nigri als 'Jo(a)n Snow'
Mit 3,7 Millionen Follower zählt die Amerikanerin zu den bekanntesten Cosplayerinnen. Sie ist seit 2009 im Business und erlangte damals Bekanntheit durch ihr Sexy Pikachu Kostüm bei der San Diego Comic-Con – aber auch als Jo(a)n Snow kann sie sich absolut sehen lassen, oder?